A grande estreia

Music, literature and the art of movement is the perfect blend that CINEMA needs to impress in a show, because CINEMA makes every story possible.
TIP TOEY JOEY invited three very different families to star in their newest campaign. Although all families come from very different backgrounds, they all share a mutual appreciation for The Seventh Art.

"It feels so good to watch a movie together. Doesn't it? It's magical to live in another world without leaving home, if only for a few hours", says André Inácio. André is a Director and Research Coordinator at a São Paulo-based production company, the husband of Bruna Galliano, and father to Leon – one of the children starring in the campaign.

"I have memories of my brothers taking me to the movies for the first time in our neighbourhood in São Paulo – I was nine years old and the movie was The Little Prince. I'll never forget it! Cinema has always fascinated me", says Cristina Xongagni, whose family also starred in the campaign. In the 80s, Cristina worked as a Set Makeup Artist and Producer on various series and films in Brazil. Cristina's daughter, Ana Paula, and her granddaughter Ayo, also star in the campaign.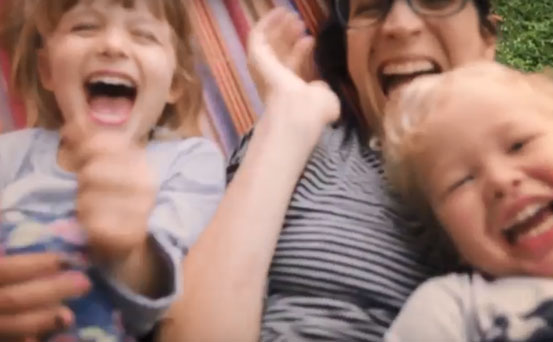 "When Grace was pregnant with Thomas, we went to the Amazon Forest to film a documentary – we have a production company and we make content for international channels. Our oldest, Luzia, swam in the Rio Negro, and we have sailed beside six meter alligators! Nature has always been the guiding force in our family – our contact with it is daily and strong!", says Edward Davies. Edward's family – Grace Luzzi and their two children, Luzia and Thomas – hail from the coast of São Paulo State, bringing a touch of adventure to The Grand Premiere.
For this collection we asked each family to present themselves from their own perspective and audiovisual aesthetics.
As a result, we have three super cute and original videos, featuring each family just as they are.
Galliano Inácio Family
Xongani Family
Luzzi Davies Family
All videos